Maybe you're creating an FBA shipment, and everything is going fine until Seller Central states that you can't send in any more inventory. You've reached your restock limit.
What?!!!
How to Fix Amazon's Stock Limit on Your Products
Amazon can limit individual products, but also your entire inventory has a unit storage cap.
You can check out where this number is for your account by going to Inventory > Inventory Planning > Click the Performance tab and then scroll all the way to the bottom of the page.
The section to see your limits may be hidden. Sneaky, Sneaky, Amazon!
Look for the collapsed section labeled "Restock Limits"
The Hidden Section with your Stock Limits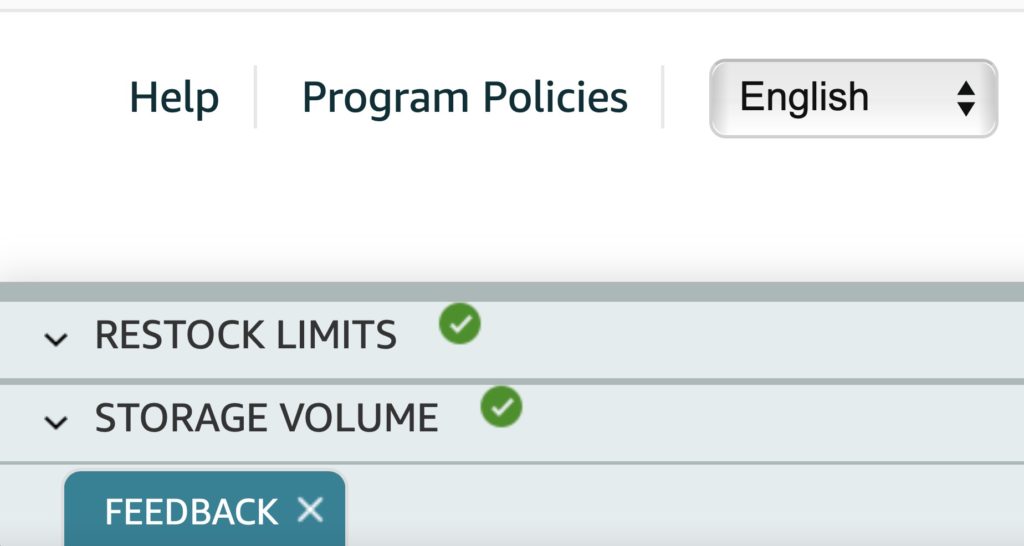 That's where you'll see your overall unit storage limits.
How do you Increase FBA Storage Limits?
Create a new help case with Amazon, selecting FBA (Other Issues), and ask for an increase in your restock limit and provide your IPI Score (this score will be displayed on your Performance page, the same page that has the Restock Limits.
Amazon will reply to the ticket with a few questions. The questions vary, but they will basically as if you want the limits increased for the current or next quarter, if this is for units or storage volume (probably units, but check your "Storage Volume" section as well. They'll also want to know what you think the storage limit should be, and your reasons for the change.
Be Realistic, Make your Case, and Be Concise
Amazon's warehouses have been slammed, so if you ask for the moon, you may get nothing, and there's no guarantee that you'll be able to get any increase in storage limits. Be realistic for what you ask for, and check your historical sales to see if you can justify an increase. If your IPI is good, you've got a shot at increasing your storage limits. Good Luck!